I would destroy the publik skool sistim.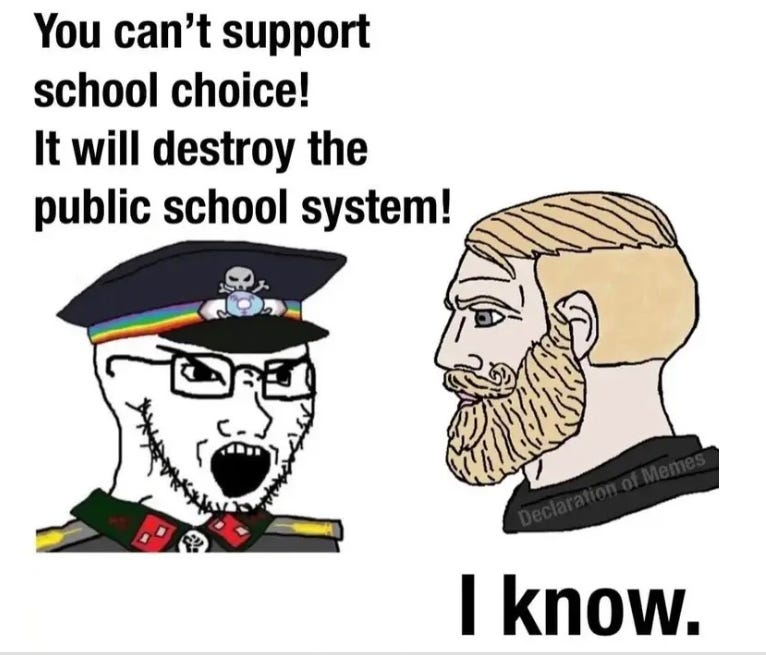 And quite frankly, I'd take out a lot of the "higher" education system as well. At this point, when someone brags about their degree in my presence, I automatically assume that I'm dealing with a brainwashed drone who knows nothing about anything. When it comes to education in the past decade, I trust a bricklayer with zero college far more than I trust someone with multiple degrees. The bricklayer has experience in life and reality, while the recent college graduate has been insulated from both reality and life, but thinks that they have all the answers because their gender-studies professor told them so.
Look at the various maladies infecting the American society today, and almost all of them can be traced back to the publik skool sistim, either in its indoctrination, or its failure to teach people how to think critically. The cult of Global Warming Climate Cooling Change? Publik skool. The constant scream of racism against anyone who doesn't support the narrative? That's trained in publik skool. The complete lack of knowledge regarding the constitution or the proper role of government? They refuse to teach that in publik skool.
At this point, my hatred of the publik skool sistim is almost irrational. Almost. But then I realize the damage that the publik skool sistim has inflicted on this country, and whatever hatred I have of that system is far from irrational.
I know that this is more of a brief rant than an actual post, but this is what I've got in my head right now. If you have children, removing them from the publik skool sistim is imperative. Your children will never prosper in publik skool. Any other alternative would be better. Charter school, parochial schools, homeschooling. Hell, leaving them in a room full of books all day would be better than sending them to publik skool, because those books wouldn't be teaching them about drugs, or sodomy, or CRT/Queer Theory/ESG. I learned far more from the reading list my father assigned me during the summers than I actually learned in 90% of my "English" classes. And the other 10% was due to a man who would be drummed out of education today for not following the narrative. (Dr Proser, if you're out there, thank you. You were a diamond in a cesspool)
Every bit of knowledge about drug use, I learned in publik skool. Day drinking? Publik skool. Sex? Publik skool. The current tranny mania? That's coming through publik skool. Hatred of Christianity? That's being taught in publik skool.
Publk skool is where the government teaches your kids the opposite of family values.
Act accordingly.